Pet-Tags Family Pet Album
Bella the rottweiler is a social pup!
Bella is a 13-week-old Rottweiler. Her owner has had her since she was 8 weeks old, but knew she was taking her home when she was 2 weeks old!
She loves a walk in the local woods so she can explore more. Her favourite things to do at the moment are going to visit my family and friends where she gets a lot of fuss. 
When it's downtime at home, out of her toys the 2 favourite ones to play with are her Olaf Teddy from the movie Frozen and a little bumble bee Teddy.
At the moment she loves getting In the car and going everywhere with me, apart from work!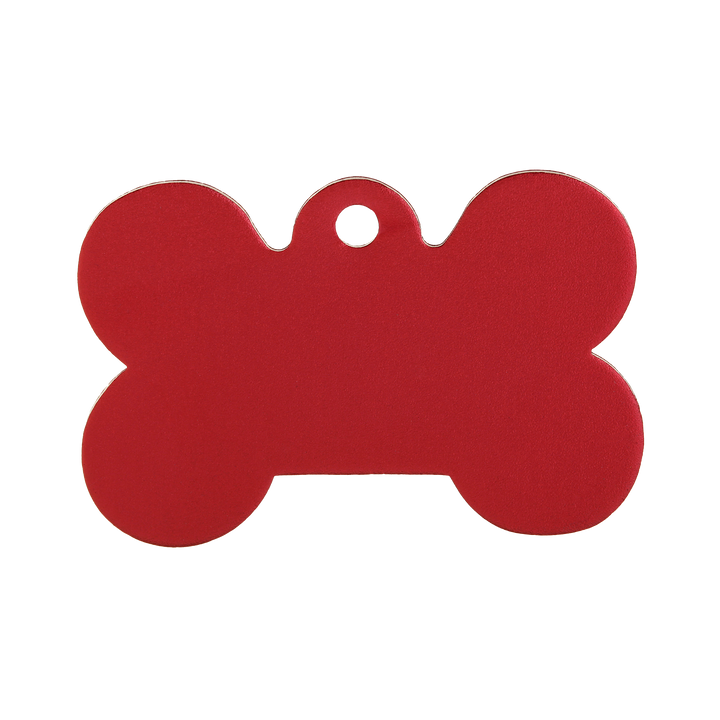 Maxine, aka 'The Duchess of Leyton' looks majestic in her new design crown tag!
Maxine is a 3 month old border terrier, her mum and dad are Perrie and Reggie. She has seven siblings; three brothers Scampi, Bob and Reggie and four sisters Lily, Ruby, Ronnie and Myrtle. 
Maxine has already started to explore the big city London, where she directs her human on their cycle rides! She has travelled on the tube, visited Tower Bridge, Regent Park, Victoria Park and her personal favourite, Epping Forrest.
When Maxine grows bigger and stronger she is excited to start running and roller skating - she is always up for fun times!
Other hobbies Maxine enjoys includes fetch and meeting pawsome friends when out and about.
            
Here is Holly dazzling in her new brass bone tag!
           
Here is the lovely Dotty in her new heart tag!
Here is Dotty, the 5 month old Biewer Terrier.
She is a happy, friendly bundle of fluff with the sweetest personality!
Here she is wearing our pink aluminium heart tag.
Here is Nellie sparkling in her new bling tags!
Here is Nellie the golden cocker spaniel!
She loves long walks on the beach, splashing in the sea and loves nothing more than cuddling up on the sofa on an evening.
Look how fast she has grown and showing off her new bling pet tags!
                                
Percy is a very affectionate Boston Terrier!
Percy is a 12 week old Boston Terrier. He's very affectionate and gives big kisses to everyone he meets. In fact he can't understand why everyone we pass on our walks doesn't want to say hello! His current favourite toy is a squeaky chicken and his favourite place to play is sat on top of my feet! Here he is wearing a black aluminium tag, size small.
   
These fluffy felines love to sail!
These four cats are Persian Chinchillas; Diamond-Dancer, Coffee-Cupcake, Strawberry-Shortcake, Vanilla-Cheesecake enjoy sailing around the Mediterranean. One of the cats likes to jump ship onto the pontoon when they arrive at a new port. Here they are wearing a customised black aluminium tag.
Leo the black Labrador!
Leo is an 11 month old Labrador. Here he is wearing the fashion red sparkle large pet tag! 
Digby the cocker spaniel loves to dig!
Digby is a 12 week old cocker spaniel. He loves being outside, walkies and zoomies when off the lead, and he's a keen digger. He's a clever boy who loves food and will do anything for a treat... sit, paw, lay, spin and bed to name a few tricks. His favourite toy is his squeaky doughnut. Here he is wearing the black aluminium round pet tag with a green round eZeclip!
         
Milo the Lagotto romagnolo is so much fun!
Another happy pup added to our family pet tag album! Here is Milo, a 1 year old Lagotto romagnolo, he's a very gentle soul who loves cuddles. He's also very stubborn but charming. Here he is proudly wearing his kennel club dog pink pet tag.
Ronnie the cockapoo loves food!
Ronnie is nearly 2 years old and still a little crazy! Ronnie loves treats, playing with other pups and learning new tricks, but love food above all else! Here he is wearing the stainless steel disc pet tag.
Billie is a 16 week old Moodle!
She's learnt some cool tricks like high-fives and loves to run around in sand and grass!
Here she is wearing the aluminium red bone pet tag!
Buddy is full of westitude!
Buddy is a Westie rescue dog that is almost 8 years old. He has been with his owners for nearly 5 months and is doing really well. Here he is wearing the blue paw print tag size small!
Here is toy cavapoochon Cakey!
Cakey is a 9 week old toy cavapoochon. She lives in Battersea, London. She absolutely loves eating her food. She loves cuddles and being carried around looking out for other dog friends. Here she is wearing her pink sparkle small bow tie tag!
Bobby & Pippy!
Here they are wearing the Blue large heart tag and the Pink sparkle heart tag!
Cockapoo Teddy is the social butterfly of the village!
Teddy is a 2 year old cockapoo from the Peak District where he loves a game of ball in the fields. Balls are his favourite things but he's not allowed them in the house as he pokes them under the furniture. Teddy knows everyone in the village as he's a very friendly boy. Here Teddy is wearing the blue large heart pet tag. 
Sammie loves her new tag!
Sammie is a labradoodle. She's always hungry! She is Loving and wants to be very energetic but slowing down as she's 9 and a half years old. She hates cats! Here Sammie is wearing the design kennel pet tag.
Bronson the huskador is super friendly!
Bronson is constantly on the go and is full of energy! He loves chasing squirrels in the park and sliding down hills. He is very clever and can open every door in the house. His parents say that he has completely turned their lives upside down but we wouldn't have it any other ways. His favourite food is a roast dinner, he would follow you to the ends of the earth for some slow cooked beef. He likes visiting the local horses and running through fields although his favourite thing to do is play with his cuddly toys. Here he is wearing his blue sparkle large paw pet tag.
Cheeky cockapoo Marlow loves trips to Cornwall!
Marlow is a 5 month old cockapoo - his dad was a miniature poodle and his mum a working cocker. He was born on a family farm. He's got oodles of personality, very intelligent and quite cheeky. He's living his best life with trips to Cornwall and romping around wheat fields. He loves his collar and tag and brings it to his mum each morning in order to say get me dressed I'm ready to go out! Here he is showing off his pawprint red pet tag.
Chimichanga is an award winning pooch!
Chimichanga is a year old Xoloitzcuintli. She's an amazing and smart girl, she has just got a "Best Import in show" at the Redditch and District Canine Society show and they are aiming for Crufts next year! As soon as the sun is out she's outside tanning but hates cold and rain. She changes colour from grey to black. Her mum chose the round bling tag and it's amazing!
Martha & Bella Markey are best friends!
Martha is 2 and a half years old and is wearing her Fashion Pink Sparkle Large Heart pet tag.  It is the perfect size for her and the colour matches her lovely brown coat. Martha's spotty sister Bella is 30 days older than Martha, and the same tag suits her perfectly as well. From the minute they met, Martha and Bella hit it off.  Bella likes to be the boss is the more dominant one but also the most sensitive. She is a very needy girl that loves to cuddle up with us. Martha is more independent and would rather go off on her own to have a snooze. They love toy fighting each other and love their long walks. Martha loves going off on her own to explore whereas Bella is never too far away. They both have amazing internal clocks and wake up at around 5:30am most days by howling for us!
Toy Cockerpoo Maya Raine loves a selfie!

Maya is a Toy Cockerpoo and is proudly wearing her new Fashion Pink Sparkle Small Paw tag.  She is 16 months old here.  Maya is her mum's best friend.  They have a very special bond and she loves training together.  She really enjoys agility and hopefully will enter some fun competitions this summer.  Maya is obviously very patient and tolerant - when her mum puts a hat or glasses on her she looks at her as if to say "not another selfie mum!".  We can tell she loves it though from the photo of her in the 'grand chair' when she was on holiday in Devon!  She loves playing with her ball and football, and loves to do tricks.  Maya makes her mum laugh and feel loved every day.  How lovely is that! 
Ted Weston is the star attraction in Colchester cafes!

Ted is a beautiful Golden Retriever and is 5 years old.  He's the third Golden Retriever the family has enjoyed over the last 40 years. Ted is very proudly showing off his new Fashion Black Large Bow Tie Tag among the Bluebells in Wormingford Woods in Essex. He is very person centred and a wonderful therapy dog  to whoever he meets on his travels. He loves a walk into Colchester where staff in coffee shops love to see him. He is a tourist attraction!  We can see why Ted is so much loved.